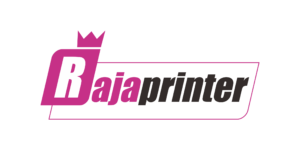 Kirana Sakti provides comprehensive solution for Office Printing, Bardoce Print and Document Management by wide range of multifunction printers, copier and scanner that are at cutting edge of new technology.
We have wide range of equipment to provide solution to every kind of office requirement and suit most budget.
Rental or purchase? We can do it with Service Level of support. We are specialist in consulting to assess your office environment and your specific needs to ensure we supply the right equipment first time.
Our Manage Print Services Consultant, which experienced over fifteen years in the industry, will study and record how your company are utilizing your current equipment and provide best recommendation technology while saving your cost.
Kirana Sakti Komputindo is a HP Printing Specialist, a Certified Premier Business Partner that provides Manage Print Services solutions to help our customer in improving efficiency, productivity and simplify business processes. We also partnering with other world class brand to ensure our customer get the best technology with cost efficient solution.
---